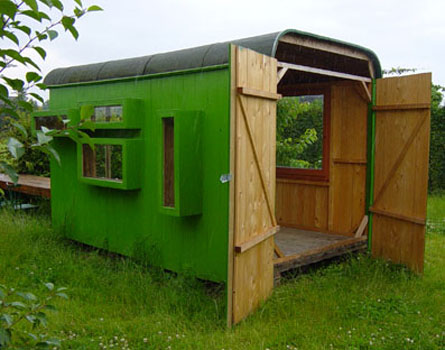 garden house
2002
Mobile leisure space


A garden DIY project, an easy, cheap conversion of a traditional site hut into an undercover garden (tea) house with storage space for garden tools.

The garden house opens up to the garden by opening a complete wall. And expands into the garden with a sliding table with the length as long as the garden house that is used inside as well as outside.
The mobile nature of the project creates that no building regulations apply for this structure.