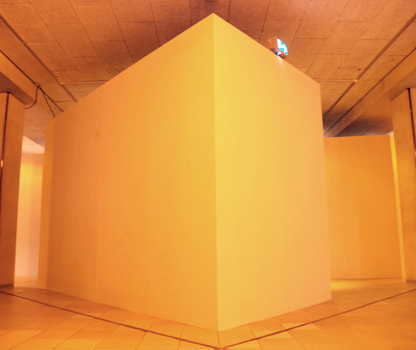 positive VOLUME
2007
with: Jasper Niens
An installation for the 38th Poetry International Festival.
For this project the necessary volume that Poetry International Festival requires has been investigated on based on the available number of cubic meters of people, tables, chairs and fire brigade requirements.
This is translated into the fencing off of the unused volumes in order to conform to the necessary space (64%) and to be able to get back to the essence: the meeting between visitors and poets.